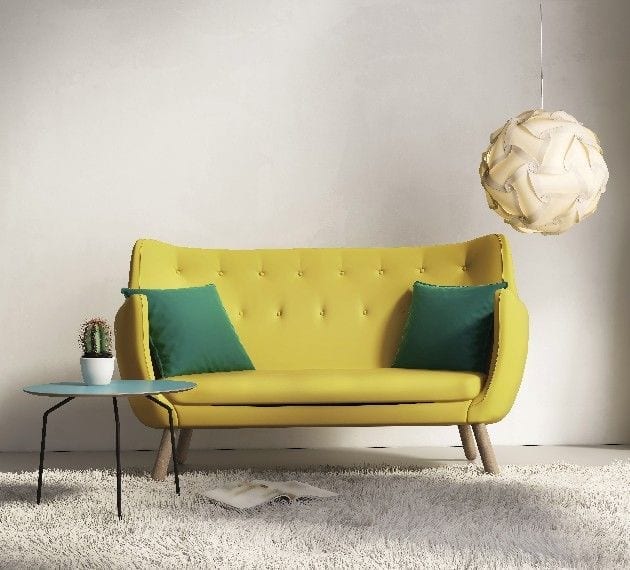 The biggest renovation you can make to your home may just be right under
your nose — or, rather, your feet. Although carpet often gets a bad rep for
being old fashioned, the right carpet or area rug can be a great modern
upgrade.
"Rugs and carpet are often the most important element in an interior design
scheme, for decorative and functional reasons," said Mary Douglas Drysdale,
interior designer and creative director of Drysdale Design Associates in
Washington, D.C. "The type and pattern frequently define the character and
color of the follow on decorative elements found within a scheme."
Another major benefit of carpet and area rugs is the comfort, softness and
intimacy they bring to a room.
"When you fill a home with hard surfaces, the first thing you recognize is
that it can be loud, echoing and feel cold," said Seth Arnold, residential
brand director for Mohawk Flooring. "It's very rare that you will see a whole
house that doesn't come back and use carpet to add that warmth or soften
sound."
Carpet's softness also is a practical choice for families with young children
and older individuals who may be injured by a fall on a hard surface.
Here are the freshest carpet and rug trends to incorporate into your home.
Decorate in Shades of Gray
Often overlooked in favor of other neutral tones, gray was one of the most
talked about colors in the design world in 2015. It's a great complement to a
wide variety of colors, especially shades of blue and yellow that really pop
against a gray backdrop. It's also an effective way to temper a room with bold
architecture or design elements.
Bring On the Blues
Another recent color trend making a splash in home design is blue. This cool
tone works well in darker shades like navy, light teals or a pale pastel blue
like "Serenity," the Pantone Color Institutes 2016 Color of the Year. Blue is a
great way to bring colored carpet into your home without overwhelming other
design elements.
Don't Be Afraid of Patterns
Whether it's a subtle sand-like pattern or big and bold florals, patterns
add an element of texture and excitement to a room.
People are using smaller amounts of carpets and I think that's part of the
reason patterns have become more popular. So you might not want to put a
pattern throughout the whole house, but when you are just doing one or two
rooms you start to think a little outside the box and become more adventurous.
Add Layers To Your Style
What's better than one area rug? Two rugs, of course! Washington, D.C.-area
interior designer Kelley Proxmire recommends layering a patterned rug on top of
a solid colored rug or carpet to add depth and an "anchor" to seating area in
front of a sofa.
Customize the Carpet
Although not new but gaining in popularity are floor tiles or carpet squares.
You can mix and match to create nearly any combination and size to install as
an area rug or wall-to-wall carpeting.
Feel free to play with color and patterns to find a combination that fits
your home's unique style.
Whichever option you choose, be sure to take into consideration cleaning and
maintenance to ensure your carpet will last as long as possible. Be sure to research
to know what type of carpet works best for your family's everyday routine. No
one wants to purchase a carpet and need to replace it just a couple of years
later due to stains or wear and tear.