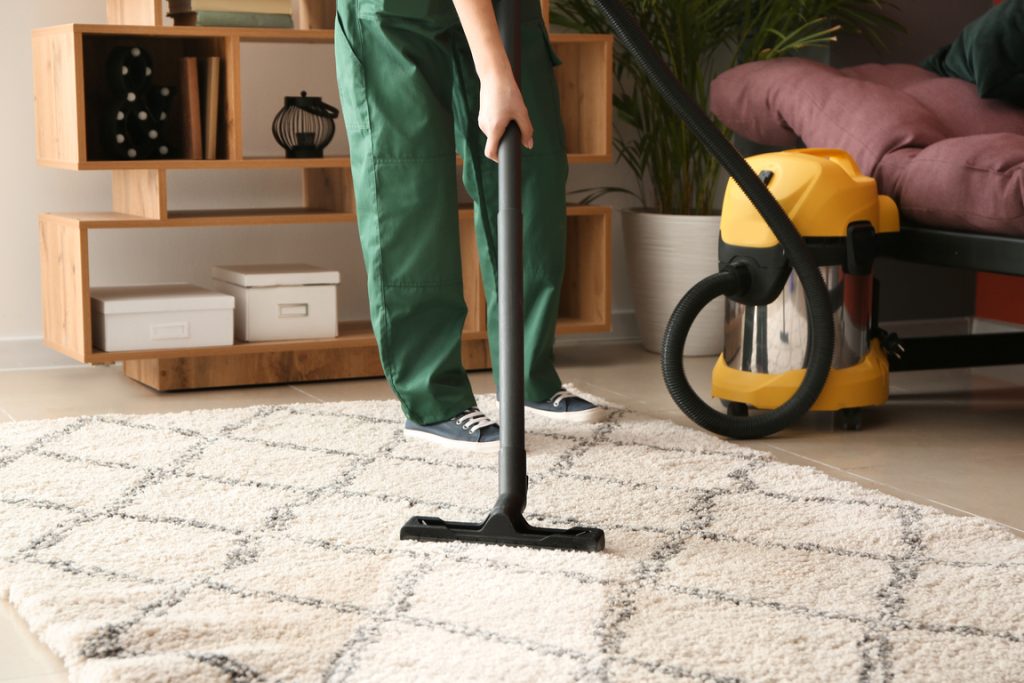 Whether in your home or business, keeping your carpet clean is not a choice, it is a necessity. Fleas, dust mites, and other pests can thrive in any type of carpet, regardless of its material. Considering the amount of filth, allergens, and other debris that accumulates in your carpet, it's not hard to see why carpet cleaning is so crucial.
For public and commercial areas, this is unquestionably the case. Numerous people frequent establishments such as restaurants and cafes as well as retail stores and hotels, bringing in dirt and debris on their shoes. For this reason, a growing number of businesses in and around Raleigh opt for Carpet DryClean's expert contract carpet cleaning services.
If you'd like to know more about our North Carolina contract professional carpet cleaners, don't hesitate to contact us at (919) 878-0748 or complete the "Request Service" form on this page to receive a free quote.
Advantages Of Contract Carpet Cleaning
Here are some of the benefits of maintaining the cleanliness of your carpets:
Leave A Good Impression On Your Visitors And Clients
It is common for business owners in various industries to have visitors or clients come into their offices or establishments. One way to leave a lasting positive impression with them is by keeping your carpet in a pristine and odor-free condition.
*Information Continued Below*
What Our Customers Are Saying
Patrick Ring
February 2, 2021.
First, in full disclosure, Carpet DryClean, Inc is (and has been for several years) a client of mine. So, my opinion may be considered biased by some. That being said... A while back, I had some service people in my home to make some repairs, and those service people did a good job of not tracking in any dirt while they did their work. I decided to ask Carpet DryClean to clean my carpets in those rooms anyway just to have the peace of mind that the carpets were clean. I'm glad I did. Their technician moved my two couches and small furniture while cleaning. He moved each item back as he was cleaning. The result was clean and dry carpet in the living room and master bedroom with a refreshing scent (hypo-allergenic, by the way). I was able to walk on it right away because it was dry. The scent lasted for several days. It seemed to neutralize some other odors in the house for several weeks afterwards. Overall, i was very satisfied with Carpet DryClean The work performed, including the result, was well worth the price that was paid. Thank you Carpet DryClean for cleaning my carpet. 🙂 patrick
Craig George
December 19, 2020.
We used Carpet Dry Clean to clean three bedrooms. The carpet hadn't been cleaned in years, so I was skeptical about how well they would turn out. Carlo did a fantastic job on the carpet. He was prompt, professional and very pleasant. I love that we could walk on the carpet as soon as he was done; there was no soaking wet carpet. As the carpet fully dried, it looked cleaner and cleaner. My only regret is that I didn't call them sooner. They will definitely be my go-to carpet cleaner from now on.
Skip Graham
November 11, 2020.
Fantastic work and customer service. When I requested a quote through Angies List I got a call back within 5 minutes, and service the same day. The main office also followed up immediately after the service was done, and when I thought there was an area that still looked a little worse for wear, they came back out the next day and re did that area at no cost - without me asking them. They just said "We will be back out tomorrow to fix it." Seriously, can you ask for more than that? I will certainly use them again.
Lauren Janarella
October 19, 2020.
Thank you Earl and team! Great service- our first time using and not only were Earl and team friendly and quick, the carpets are clean and smell wonderful! We have a dog and baby and needed a good clean before the family visits. They cleaned the main living room as well as our third floor stairs and one other bedroom, even removed a dog stain for us in our bedroom. I compared costs with other commercial cleaners and Earl was a better price and service. It's so nice and fresh now and we will definitely be calling Earl again when it's time for another clean!
Mary Ann Vitale
October 14, 2020.
OMG! Earl and Ava from Carpet Dry Clean just left my house! What a Fabulous job they did! They are professional, quick and vary capable of handling any carpet catastrophe! I give them five stars! hope the cleaning lasts because it looks fantastic. Will keep their # handy in my phone!
Judith Lowrey
June 24, 2020.
Earl was able to schedule my area rug and sectional in just a few days. He called when they were on their way, which I appreciated. I pointed out some areas, the recliner foot rests for example, which I knew were so bad they wouldn't come clean, but I'd appreciate any improvement. He and his daughter did a very professional job, and they explained the process as they worked. I felt the price paid was well worth the money. I've paid much more for other companies whose work wasn't even close in results. I STILL don't understand how he got those impossibly dirty foot rests clean, but he did! Well done, Carpet Dryclean!
I found Earl and his company on Angie's List. We had some furniture cleaned as we have pets. Earl and his assistant were early to their appointment. They arrived with the proper PPE and got right to work. They were thorough and efficient. My furniture is clean, sanitized and best of all no pet smell. The rates are reasonable for the service. I would definitely use carpet DryClean again.
Bill & Jean Leppek
June 20, 2020.
They show up on time, great professional service. Very knowledgeable in their trade. Highly recommended.
Keep Everyone Healthy By Getting Rid Of Bacteria And Germs
Pathogens that cause colds and the flu can be prevented from spreading if you keep your facilities clean and sanitized. Even one sick individual can quickly transmit disease across the whole company.
Increase Your Carpet's Longevity
Cleaning your carpet regularly will make them last much longer and help you cut down on expenses in the long term. As a business owner, you want to get the most out of your costly investment in carpeting.
Our Contract Carpet Cleaning Services
Just vacuuming the dust and debris from your carpets isn't going to cut it anymore. Our professional cleaning service will sanitize away all of the stubborn and hard-to-remove grime from your carpets. Using our dry carpet cleaning technique, Carpet DryClean eliminates dirt and dust, removes odors and stains, and sanitizes your carpets as well.
Choosing our professional carpet cleaning services has the following advantages:
Quick and efficient: It only takes us an hour and thirty minutes to dry clean your carpets using our unique method.
Zero downtime: After we have finished our service, you will be able to walk on your carpets right away.
Pet- and child-friendly: Our cutting-edge solution for carpet cleaning is completely safe to use around both children and animals.
Environmentally friendly: As a matter of policy, we only clean with materials that are safe for the environment, don't contain any hazardous chemicals, and can be broken down naturally.
Contact Us To Discuss Your Carpet Cleaning Regimen Today!
Unclean carpets not only provide a horrible first impression, but they can also be harmful to the you and your client's or family's health.
By choosing Carpet DryClean to clean your carpets, you can save money, time, and effort. Give us a call today at (919) 878-0748 for a free, no-obligation, contract carpet cleaning estimate. Alternatively, you can request more details regarding our carpet cleaning services by using the "Request Service" form found on this page.
Our Other Services That May Interest You: