Charlotte Carpet Cleaning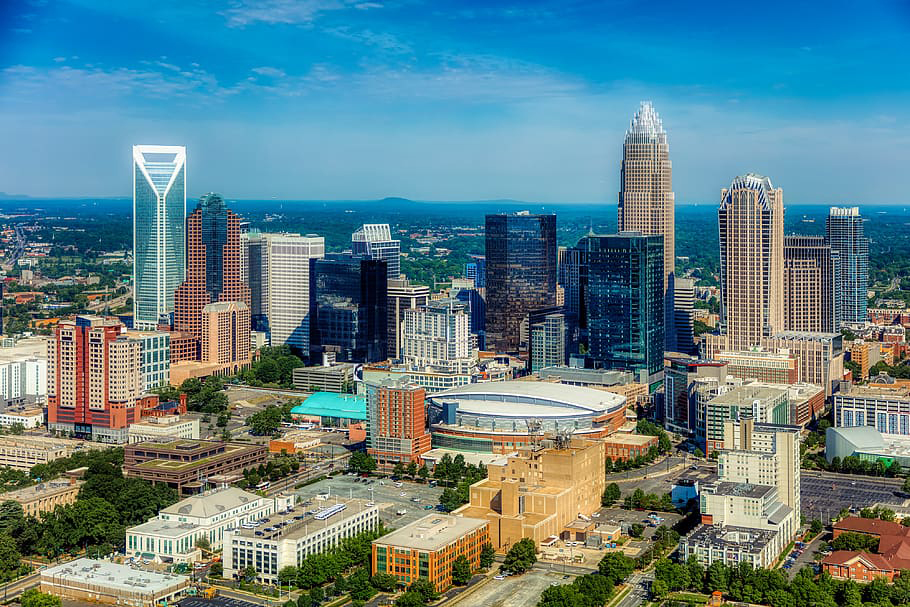 Charlotte Carpet Cleaning Services
For Carpet DryClean carpet cleaning services in Charlotte, please call (704) 455-4722.
Are the carpets in your Charlotte home or office looking a bit worn and dirty? Carpet DryClean has a reliable and efficient team ready to help you!
Carpet DryClean gives you the carpet cleaning in Charlotte you rightfully deserve. We provide residents and businesses in our neighborhood with cutting-edge dry carpet cleaning services.
We assure you that your carpets can be cleaned and disinfected without the risk of development of mold or mildew. There is no need for drying time with our waterless, alcohol-based carpet cleaning formula. That means mold and mildew won't be able to thrive and you're left with refreshed, clean, dry, and sanitized carpet!
Call (919) 878-0748 right now to schedule an appointment with your professional carpet cleaning company in Charlotte. You may also request a free estimate by filling out the form on this page.
*Information Continued Below*
Patrick Ring
February 2, 2021.
First, in full disclosure, Carpet DryClean, Inc is (and has been for several years) a client of mine. So, my opinion may be considered biased by some. That being said... A while back, I had some service people in my home to make some repairs, and those service people did a good job of not tracking in any dirt while they did their work. I decided to ask Carpet DryClean to clean my carpets in those rooms anyway just to have the peace of mind that the carpets were clean. I'm glad I did. Their technician moved my two couches and small furniture while cleaning. He moved each item back as he was cleaning. The result was clean and dry carpet in the living room and master bedroom with a refreshing scent (hypo-allergenic, by the way). I was able to walk on it right away because it was dry. The scent lasted for several days. It seemed to neutralize some other odors in the house for several weeks afterwards. Overall, i was very satisfied with Carpet DryClean The work performed, including the result, was well worth the price that was paid. Thank you Carpet DryClean for cleaning my carpet. 🙂 patrick
Craig George
December 19, 2020.
We used Carpet Dry Clean to clean three bedrooms. The carpet hadn't been cleaned in years, so I was skeptical about how well they would turn out. Carlo did a fantastic job on the carpet. He was prompt, professional and very pleasant. I love that we could walk on the carpet as soon as he was done; there was no soaking wet carpet. As the carpet fully dried, it looked cleaner and cleaner. My only regret is that I didn't call them sooner. They will definitely be my go-to carpet cleaner from now on.
Skip Graham
November 11, 2020.
Fantastic work and customer service. When I requested a quote through Angies List I got a call back within 5 minutes, and service the same day. The main office also followed up immediately after the service was done, and when I thought there was an area that still looked a little worse for wear, they came back out the next day and re did that area at no cost - without me asking them. They just said "We will be back out tomorrow to fix it." Seriously, can you ask for more than that? I will certainly use them again.
Lauren Janarella
October 19, 2020.
Thank you Earl and team! Great service- our first time using and not only were Earl and team friendly and quick, the carpets are clean and smell wonderful! We have a dog and baby and needed a good clean before the family visits. They cleaned the main living room as well as our third floor stairs and one other bedroom, even removed a dog stain for us in our bedroom. I compared costs with other commercial cleaners and Earl was a better price and service. It's so nice and fresh now and we will definitely be calling Earl again when it's time for another clean!
Mary Ann Vitale
October 14, 2020.
OMG! Earl and Ava from Carpet Dry Clean just left my house! What a Fabulous job they did! They are professional, quick and vary capable of handling any carpet catastrophe! I give them five stars! hope the cleaning lasts because it looks fantastic. Will keep their # handy in my phone!
Judith Lowrey
June 24, 2020.
Earl was able to schedule my area rug and sectional in just a few days. He called when they were on their way, which I appreciated. I pointed out some areas, the recliner foot rests for example, which I knew were so bad they wouldn't come clean, but I'd appreciate any improvement. He and his daughter did a very professional job, and they explained the process as they worked. I felt the price paid was well worth the money. I've paid much more for other companies whose work wasn't even close in results. I STILL don't understand how he got those impossibly dirty foot rests clean, but he did! Well done, Carpet Dryclean!
I found Earl and his company on Angie's List. We had some furniture cleaned as we have pets. Earl and his assistant were early to their appointment. They arrived with the proper PPE and got right to work. They were thorough and efficient. My furniture is clean, sanitized and best of all no pet smell. The rates are reasonable for the service. I would definitely use carpet DryClean again.
Bill & Jean Leppek
June 20, 2020.
They show up on time, great professional service. Very knowledgeable in their trade. Highly recommended.
Carpet Cleaning Is Crucial For Maintaining A Healthy Home
Carpets can hold up to 200,000 microbes per square inch and four times their weight in dirt. You may think that the worst things that your carpet can contain are dirt, grime, and pollen, but that's not the case. Salmonella, E. coli, campylobacter, and other harmful bacteria can be found in filthy carpets.
Carpets should be deep cleaned every 12 to 18 months, according to the Carpet and Rug Institute. Conventional cleaning techniques, such as carpet steam cleaners, can, however, leave your carpets moist, allowing mold and mildew to thrive.
By simply walking on the carpets, these bacteria will spread throughout any home or business. Imagine getting your carpet washed by professionals only to discover that it has become a source of additional possible health hazards! It's costly and potentially dangerous.
Our Dry Carpet Cleaning Process
Our waterless, alcohol-based, non-toxic dry carpet cleaning solution, process, and technology can get rid of dirt, grime, and other pollutants from your carpet without harming the padding underneath it. We are delighted to offer you our fast and reliable services, which require no drying time and are 100% child- and pet-safe.
Our dry extraction process is divided into two steps. First, we begin by spreading our Carpet DryClean "cleaning snow" across your carpet. After that, we use a counter-rotating brush to scrub the organic cleaner onto your carpets.
Spotless is a dry "cleaning snow" used by Carpet DryClean that is uniformly distributed over then agitated into your carpet, either manually or mechanically. It is a cellulose-based microsponge made from a gentle organic solvent, natural surfactants, anti-static and anti-bacterial chemicals, and citrus scents. Our method is ideal for all forms of carpet and upholstery, including wool and synthetic blends, thanks to its pH factor of 7.5.
Each microsponge contains an organic cleaning solvent that breaks down dirt and stains such as urine, blood, shoe polish, and coffee. The agitation mechanism stimulates the microsponge, which absorbs and encapsulates the dissolved contaminants. The anionic (negative) microsponge attracts the cationic (positive) dirt. Each microsponge is capable of absorbing ten times its weight. The microsponge can be vacuumed away once it is full, leaving the carpet clean, sanitized, and dry.
We recommend that homeowners have their carpets washed every six months or immediately if an emergency arises, such as stains, mold formation, or virus exposure. A thorough monthly cleaning is recommended for busy commercial establishments.
What Makes Dry Carpet Cleaning So Beneficial?
Dry carpet cleaning removes debris and stains in the same way as conventional cleaning techniques do. We can go a step further with our carpet cleaning solution by disinfecting areas as we clean them. We effectively destroy bacteria, viruses, fungi, mold, and mildew with the disinfecting properties of our microsponge carpet cleaner.
Our customers also get four significant advantages from our offerings that make us stand out from other carpet cleaners in Charlotte.
Quick and Convenient
It usually takes us 90 minutes to complete our dry cleaning services. Your carpets should be immediately cleaned, sanitized, and dried after we finish our spread and scrub process. We'll leave your carpets looking almost brand new and your residence or business smelling fresh.
No Waiting Time For Drying
Our services have little or no waiting time, which is one of their most outstanding features. Most carpets take six to ten hours, if not days, to dry. With our two-step dry extraction method, this isn't the case. You can walk on your carpets like normal after we work our microsponges into them and eliminate the pollutants.
Natural Cleaning Solution
Our carpet cleaning formula is a natural, non-toxic, and environmentally friendly solvent that is safe for children and pets. It is environmentally friendly because it contains no harmful chemicals and is biodegradable.
Long-Term Advantages
Your carpets will not stretch, shrink, or deteriorate because of our two-step dry extraction method. It will also prevent moisture from rotting the carpet's padding.
Why Choose Carpet DryClean?
Our carpet cleaning services are beneficial to both homes and businesses. Carpet DryClean can work on projects of any size, from single rooms to multiple rooms, companies, and more. Let us handle your carpet cleaning worries, whether it's spring cleaning, move out or move in carpet cleaning, or carpet disinfecting for a real estate open house.
Without the use of water or heavy equipment, Carpet DryClean extracts dirt and dust from carpets. Because of this, we're a versatile carpet cleaning company that can handle any carpeted room, whether it's underground or in a penthouse on the top floor.
We at Carpet DryClean understand that you have a lot on your plate and are on a tight schedule. A wet carpet in your home or company is the last thing you need to be concerned about. Our carpet cleaning process rids carpets from dirt and microorganisms without the need for drying time. As a result, your hectic Charlotte lifestyle or business will experience little to no disruption.
The highest degree of expertise, reliability, credibility, quality, and accountability is our mission, objective, and priority. We believe that our efforts would eventually establish trust and long-term relationships between the company and its customers.
Carpet DryClean is a full-service carpet cleaning company that offers a variety of services. In addition, our professional carpet cleaners are dry carpet cleaning professionals who can be counted on to produce outstanding results.
Call us at Carpet DryClean today at (919) 878-0748 to set up an appointment with us. Or, receive a FREE estimate by filling out the form on this page. We look forward to serving you!