If you want to give your carpets a thorough cleaning, encapsulation, also known as encap, is a good option worth exploring. This cleaning method has received increasing attention in recent years for commercial and residential carpet cleaning, despite being widely misunderstood. 
The equipment used for this approach is also similar to those used in the "shampoo" process. As a result, many people have misconstrued, ignored, or associated it with that process. However, the truth is, encapsulation employs a brand-new and innovative approach and formula.
In this article, we will discuss everything you need to know about encapsulation carpet cleaning: what it is, its process, its benefits, and its applications. If you are curious about this revolutionary method for carpet cleaning, keep reading!
Encapsulation Carpet Cleaning Defined
Encapsulation carpet cleaning is a form of "very low moisture" (VLM) cleaning that uses a special encapsulating cleaner with polymers to trap and crystallize dirt and grime for vacuuming right off the bat. 
The cleaner can be applied using a counter-rotating brush, rotary machine, a compression sprayer, or a brush applicator. 
It doesn't matter how the solution is applied; what matters is that it penetrates the carpet deeply. The cleaner's polymers behave like tiny sponges. 
They capture and retain dirt and soil, allowing it to be vacuumed away with no sticky residue and leaving your carpet thoroughly cleaned.
Encapsulation Carpet Cleaning Process
To go into further detail on how encapsulation is done, let's discuss the process. First, the carpet will be vacuumed and cleaned to eliminate the top 80% of dust and debris. 
If the solution is added before that, it would be impossible for the crystals to encapsulate the dust and debris that is more deeply embedded in the carpet. 
The solution will then be applied to the scrubber and worked into the carpet at a steady speed. 
The carpet needs to be passed over only once while the solution is being applied. During this step, overwetting can be a problem. 
However, around 1000 square feet can be cleaned with a few liters of correctly diluted solution. As such, it's more of a thin coating than soaking when it comes to applying the cleaner.
After scrubbing the cleaner into the carpet, the polymer crystals will be collected by a vacuum. At this stage, you will notice a substantial change in the cleanliness of your carpet.
The Benefits of Encapsulation Carpet Cleaning
Consider the possible benefits and advantages of encapsulation when choosing whether or not to use it. The following are some of the most compelling reasons to hire an encapsulation carpet cleaning service for your home or office.
Enhances the Look of the Carpet
Encapsulation carpet cleaning keeps the carpet looking cleaner for longer. The ICS Cleaning Specialist claims that it has provided a better aesthetic appearance than conventional carpet cleaning methods. 
While traditional dry vacuuming removes most of the dirt, greasy or sticky soil might leave the carpet looking dull and unappealing. 
Encapsulation absorbs the dust from the carpet, allowing stains and dirt to be removed and preventing fresh earth from adhering to it.
Quick Drying
Trying to avoid a wet carpet in our fast-paced lives can be aggravating. Many people are worried about drying time due to negative encounters with hot water extraction, which has led to a rise in several dry carpet cleaning methods. 
The good news is that encapsulation has the benefit of drying carpets in almost any case within just 30 minutes. This ensures that the carpets should be dry by the time the cleaning process is completed. 
In addition, the lower volume of water has other advantages. These include fewer spots reappearing on the carpet's surface, a decreased incidence of carpet delamination, and a lower risk of over-wetting.
Affordability
The cost-effectiveness of encapsulation is one of the most compelling reasons to use it. Encapsulation produces about twice as much as extraction. 
This implies that it is roughly half the price of extraction. This can save a great deal of money, particularly in commercial settings, and it's a great way to develop budget-friendly carpet maintenance strategies.
Environmentally Friendly
Finding ways to reduce the environmental cost of cleaning processes and products is becoming particularly significant in the cleaning industry. 
Fortunately, encapsulation is a very gentle solution close to neutral on the PH scale, so it is guaranteed to be an environmentally sustainable product.
Workplace and Lifestyle Disruptions Are Kept to a Minimum
Hectic households and businesses can benefit a lot from encapsulation due to its quick drying time. 
Many people who have been putting off carpet cleaning due to the inconvenience it causes can now have their carpets cleaned and dried in under an hour. 
This ensures less time is lost and your life is less disrupted.
Improved Vacuuming Efficiency
Vacuuming efficiency and easy-to-maintain carpets are some of the continued benefits you'll experience for weeks or months after your carpets have been cleaned with encapsulation. 
Encapsulation aids in the release of soil from carpets, allowing the vacuum to be more efficient in soil removal.
Best Uses for Encapsulation Carpet Cleaning
Bustling commercial settings will benefit the most from the effectiveness of encapsulation carpet cleaning. This is partly because it is a fast cleaning method with little downtime. 
However, more importantly, the solution's efficacy is influenced by different variables, such as the amount of soil in the carpet and the carpet type.
For households, since carpets often differ in style, thickness, and function from carpets for business establishments, the encapsulation cleaning technique may be ineffective. 
As a result, encapsulation may be effective as just one stage in a home's maintenance program. Beginning with a hot water extraction clean and arranging routine encapsulation cleans as an interim is a cost-effective and straightforward way to keep your carpets in good shape.
Takeaway Points
If you want to give your carpets a thorough cleaning, encapsulation is a good choice worth exploring. Encapsulation is a low-moisture carpet cleaning method that is guaranteed to eliminate dirt and grime from your carpets. 
Encapsulation has several benefits that set it apart from other carpet cleaning methods, including enhancing the look of your carpet, quick-drying, affordability, environmentally friendliness, minimal work, and lifestyle disruptions, and improved vacuum efficiency. 
This cleaning technique is effective for both homes and establishments.
If you want to experience the effectiveness and efficiency of encapsulation carpet cleaning, Carpet DryClean can help! We employ a unique encapsulation carpet dry cleaning method that not only cleans your carpets but sanitizes and disinfects them as well. Contact us today for your encapsulation carpet cleaning needs!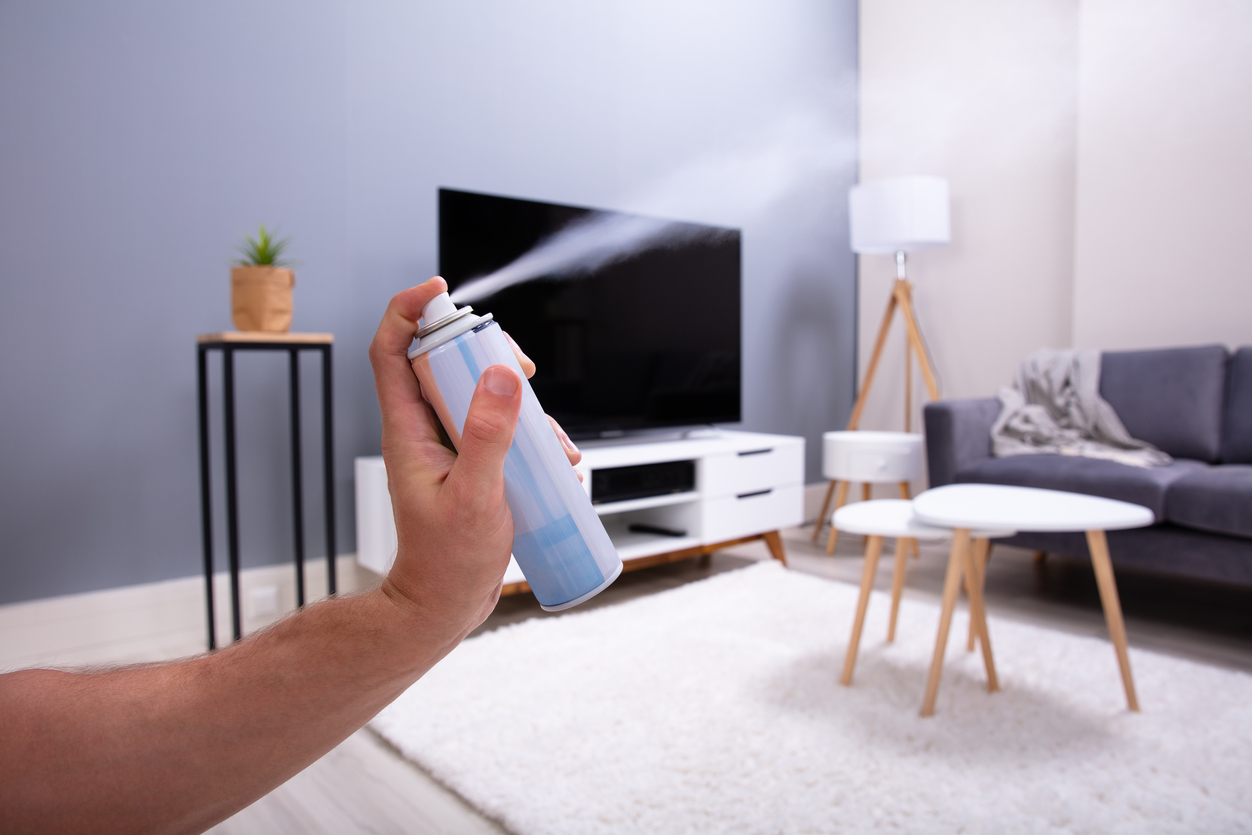 You wake up in the morning, walk towards your living room, and are instantly greeted with an awful smell. In an attempt to keep your
Read More »