There are several different methods of carpet cleaning. Some of them are bonnet cleaning, steam cleaning, hot carbonation extraction, and even vacuuming.
However, not all of these are fit for deep cleaning. Of all the methods of carpet cleaning, two stand out as the most efficient for deep cleaning.
The first is conventional steam cleaning.
This method utilizes hot steam in combination with a cleaning chemical to thoroughly scrub the carpet from the surface to the pad. This can take anywhere from eight hours to a couple of days.  
The second method is hot carbonation extraction.
But it is usually known by the brand which pioneered it, Chem-Dry. This method has become a favorite for some since carpets dry out within a couple hours rather than a couple days, as with steam cleaning.
But there is another method that will ensure that carpets are fully dry upon completion.
This is the only truly dry method that can achieve even greater results than Chem-Dry or steam cleaning. Carpet DryClean's dry extraction method. 
But first, let's learn about Chem-Dry and how it works. Then we'll take a look at the process we use at Carpet DryClean and see how it compares to Chem-Dry, as well as what sets it apart from it.  
About Chem-Dry
What is Chem-Dry carpet cleaning? How can the carpet get clean from top to bottom without a good, soapy scrubbing? 
The procedure consists of two passes. The first is the application of the hot carbonation and a gentle non-toxic cleaner called 'The Natural,' by a power-head cleaning system.
The power-head cleaning system uses rotating agitation to amplify the effects of the carbonation and the cleaner. What results is the dirt and filth in the fibers of the carpet, more or less bubbling to the surface.
The second pass is the extraction. The extractor goes over the area already pre-treated by the power-head cleaning system and pulls up all of the loosened dirt leaving the carpet clean. 
Carpets cleaned with Chem-Dry are usually dry within two hours.
One of the downsides to Chem-Dry is that sometimes there is residue leftover, which can be irritating for some, especially those with allergies.
Advantages of Chem-Dry over Steam Cleaning
• Uses less water
• Carpets dry a little faster
• Uses less harmful chemicals
About Carpet DryClean Carpet Cleaning 
We want you to get back to living in your home right away. Chem-Dry boasts that they use 80% less water than conventional steam cleaning and you'll only have to wait a couple of hours for your carpet to dry.
But Carpet DryClean does not use water at all so that there is no dry time whatsoever. How?
Our process uses a proprietary product we call "Dry Cleaning Snow". It consists of tiny micro-sponges which absorb all the dirt and filth in your carpet. 
The cellulose-based micro-sponges contain anti-static and surface-active agents. They also sanitize your carpet since they are alcohol-based and antibacterial.
Our method is a four-step procedure. 
First, we vacuum to get any loose dirt. This helps the Dry Cleaning Snow focus its attention on the trapped dirt.
Next, we spread the Dry Cleaning Snow in an even layer across the carpet. 
Third, we use an automated counter-rotating brush to work the micro-sponges all the way down to the pad of the carpet. The brush activates the agents in the micro-sponges by agitating them. The dirt and filth are absorbed during this stage.
Lastly, we vacuum up all of the Dry Cleaning Snow. There is no chance that there will be residue. The detergent is removed as easily as it was applied. 
Your carpet is now clean and completely dry. 
Advantages of Carpet DryClean over Steam Cleaning
• Uses no water
• Carpets are dry immediately
• Our carpet cleaning solution is completely organic and safe for pets and kids
• There's no risk of mold from the application since no water is used
What's the Difference?
Carpet DryClean's process has all of the advantages of Chem-Dry and then some. Chem-Dry uses little water, we don't use any.
Using Chem-Dry still poses the risk of mold growth and bacteria, but there is no risk with our process. Chem-Dry is gentler than steam cleaning, but Carpet DryClean will leave your carpet completely unharmed.
To top it off, our carpet cleaners will not be dragging large equipment or obtrusive hoses into your house. Our equipment is simple and effective. 
When we look at Carpet DryClean versus Chem-Dry, the choice is simple. Choosing Carpet DryClean means better, faster, and safer results.
Over 30 Years of Experience
Our technicians are carpet cleaners of the highest caliber. They will bring our superior service to your home, along with unmatched professionalism and integrity.
There are no hidden costs, and we don't cut corners. Call (919) 878-0748 for your free estimate and schedule an appointment!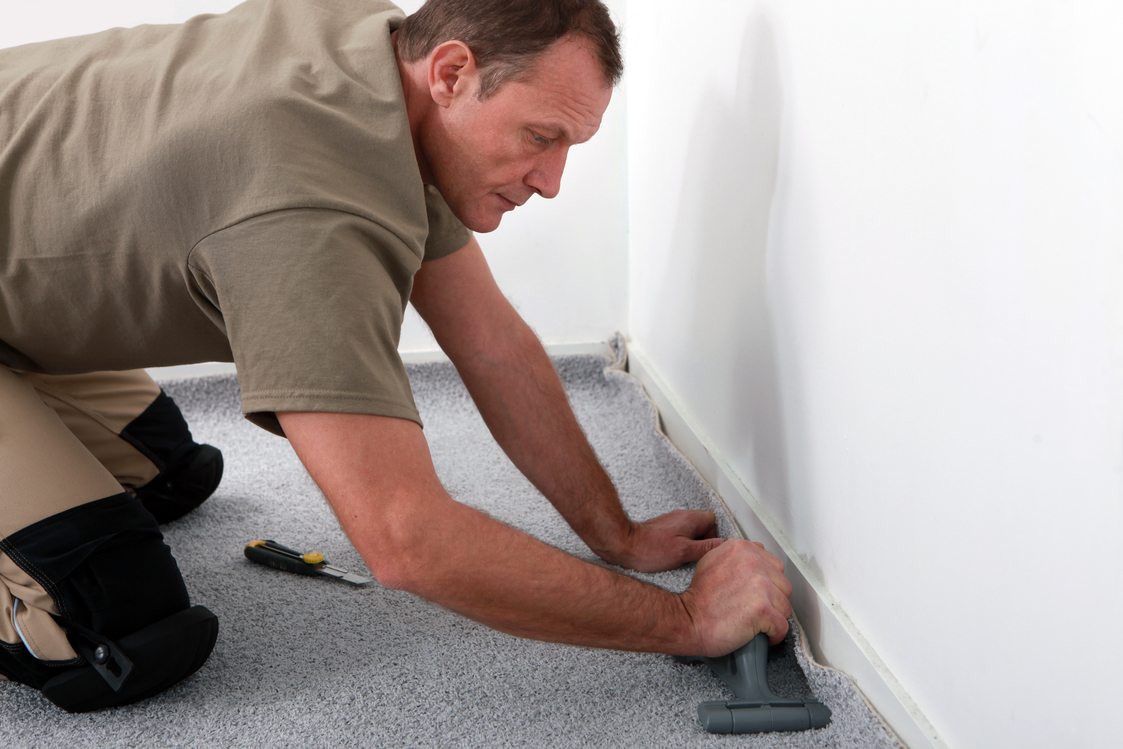 The simplest way to determine if your carpet needs cleaning is to check whether it's dirty or not, something that becomes more common the older
Read More »