Chapel Hill Carpet Cleaning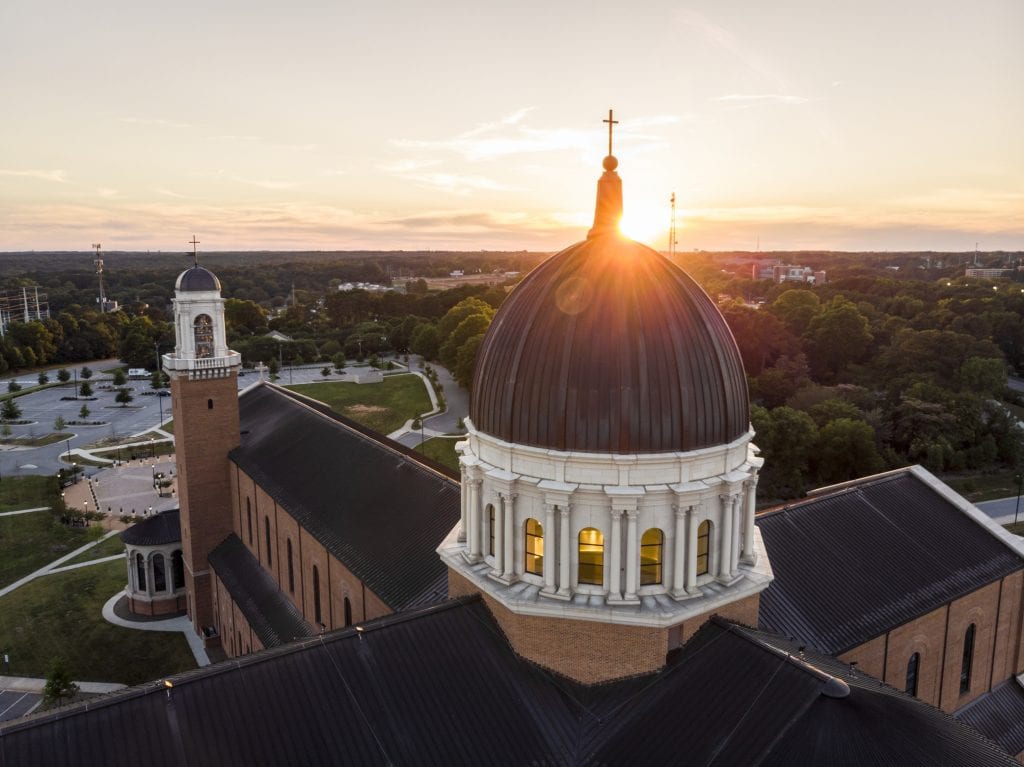 Are you looking for a dependable and professional carpet cleaning service for the carpets in your Chapel Hill home or office? Carpet DryClean has got your back!
Carpet DryClean is the number one company for dry carpet cleaning in Chapel Hill, North Carolina. We are proud to offer residents and companies in our community top-of-the-line dry carpet cleaning services.
To make an appointment with your reliable carpet cleaners in Chapel Hill, call (919) 878-0748 today. You can also fill out the form on this page for a free estimate.
Regular Carpet Cleaning Is Vital in Keeping a Healthy Household or Workplace
Carpets can house up to 200,000 microorganisms per square inch, as well as four times their weight in dust. Dirt, grime, and pollen may seem to be the most terrible things you can find on your carpet; however, this is not the case. Your soiled carpet can also be the breeding ground for nasty and harmful bacteria like E. coli, Salmonella, and campylobacter, among others.
The Carpet and Rug Institute advises that you should deep clean your carpets every 12 to 18 months. However, there are cleaning methods that can leave your carpets damp, such as carpet steam cleaning, allowing mold, bacteria, viruses, and mildew to flourish.
These microorganisms can propagate in any home or establishment simply by walking on the carpets. It's such a waste to have your carpet professionally cleaned only to discover that it's now a source of possible threats to your health.
Our Dry Carpet Cleaning Process
Our dry carpet cleaning formula, process, and equipment are waterless, alcohol-based, and non-toxic. It can effectively remove dirt, grime, and other contaminants from your carpet without damaging the padding underneath it. We are happy to provide you with our fast and dependable services, which do not require any drying time and are completely child and pet-safe.
There are two phases to our dry extraction method. First, we'll apply our Carpet DryClean "cleaning snow" to your carpet. The natural cleaner is then scrubbed onto your carpets using a counter-rotating brush.
We recommend that homeowners have their carpets professionally dry cleaned every six months. However, carpets should be cleaned right away if an emergency occurs, such as stains, mold, or exposure to viruses. For bustling commercial establishments, thorough monthly maintenance is advised.
What Are the Benefits of Dry Carpet Cleaning?
Much like typical cleaning techniques, dry carpet cleaning also eliminates stains, dirt, and grime. By sanitizing areas when we scrub them, we can take our carpet cleaning service to another level. The antiseptic properties of our natural carpet cleaner can efficiently eliminate bacteria, viruses, fungi, mold, and mildew.
Our customers also benefit from four main features that distinguish us from other Chapel Hill carpet cleaners.
Fast and Easy
It takes about 90 minutes for our dry cleaning services to be finished. Your carpets should be free from dirt and bacteria, as well as dry, as soon as we finish our dry cleaning process. We'll make your carpets look almost new again, and your home or company will smell wonderful.
No Drying Time Means No Downtime
Because we don't soak your carpets, there will be little to no downtime for you. Typical drying times for carpet steam cleaning or shampooing are six to ten hours, if not days. This is not the case when we use our two-step dry extraction method. After we work our natural cleaning solution into your carpets and remove the pollutants, you can walk on them like you usually do.
Non-Toxic and Eco-Friendly
Our carpet cleaning formula is an organic, non-toxic cleaner that is 100% safe with kids and animals. It is also safe for the environment since it is biodegradable and free of harsh chemicals.
Long-Term Advantages
Because of our two-step dry extraction procedure, your carpet will not shrink, stretch, or deteriorate. It can also save the carpet padding from rotting, extending the lifespan of your carpet.
Why Choose Carpet DryClean?
We offer our excellent carpet cleaning services to both residential and commercial properties. Carpet DryClean can handle any project, from single rooms to multiple rooms, businesses, and more. If it's spring cleaning, move out or move in carpet cleaning, or carpet disinfecting for a real estate open house, let us take care of your carpet cleaning worries.
Carpet DryClean eliminates dirt and dust from carpets without the need for water or heavy machinery. As a result, we're a flexible carpet cleaning company capable of managing any carpeted space, whether in the basement or on the top floor.
We recognize that you have many things going on and might be pressed for time. You don't need to be worried about a wet carpet in your home or company. Remember that our carpet cleaning method removes dirt and microorganisms from carpets without the need for drying time. As a result, there will be little or no disturbance to the hustle and bustle of your Chapel Hill lifestyle or company.
Our objective is to provide the highest level of expertise, reliability, integrity, efficiency, and transparency. We believe that our actions will ultimately result in the company and its customers developing confidence and long-term relationships.
Carpet DryClean is a full-service carpet cleaning company in Chapel Hill, NC residents can rely on that provides many different services. Furthermore, our experienced carpet cleaners are experts at what they do and are guaranteed to deliver exceptional results.
Make an appointment with us today by calling (919) 878-0748. Alternatively, you may fill out the form on this page, and our customer service representative will contact you shortly after.