Providing Carpet Cleaning Services in
Raleigh, Charlotte, Fayetteville, Goldsboro For Over 35 Years!
Not Just Carpet Cleaning, Carpet
Dry
Cleaning.
Alcohol Based. Sanitizes. Disinfects.
Unlike other carpet cleaners in the Triangle, We use NO WATER!
"Your Carpet Is Dry, Clean, and Ready To Walk On When We Leave"
If you have had the misfortune of having to wait for hours, if not days for your carpet to be dry, It's time to experience what carpet cleaning is supposed to be… Carpet DryCleaned, sanitized, disinfected and not intrusive to your lifestyle.
One of the things that has plagued the carpet cleaning industry is up selling, Our services include: EVERYTHING. 
Unlike traditional carpet cleaning "steam" methods, Carpet Dry Clean leaves your carpet DISINFECTED and Completely dry, ready to walk and live on.
We are constantly bombarded with the worry and concern with toxins in our environment especially in our homes. That said, we ONLY use non toxic, biodegradable products.
Soaking Your Carpeting Is Not Carpet Cleaning!
Any member of Carpet DryClean will gladly explain to you that if you have your carpeting cleaned with the traditional "steam" or shampoo method and it is not dry by the time your cleaning crew leaves, then there has been germs left behind leaving the risk of mold growing before the carpet has a chance to dry properly, or worse, the danger of stepping from the wet carpet onto a tiled surface.
Give us a call today at (919) 878-0748 to schedule your proper carpet carpet cleaning, with Carpet DryClean!
With Carpet DryClean, it's all about clean & sanitized carpets!
What Our Customers Are Saying
Carpet DryClean On YouTube
[contact-form-7 id="6″ title="Contact form 1″]
Learn More About Carpet Cleaning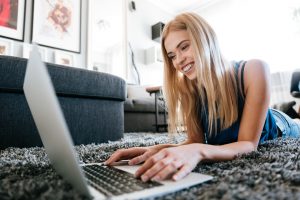 Carpet Cleaners In Raleigh
Carpets add a touch of class to both Raleigh homes and offices. They also perform a wide range of purposes, including giving warmth and comfort. 
Read More »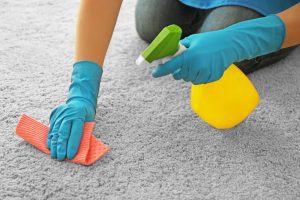 About Carpet Cleaning
Is there someone in your house who frequently makes messes, or is your carpet showing signs of wear? If this is the case, it may
Read More »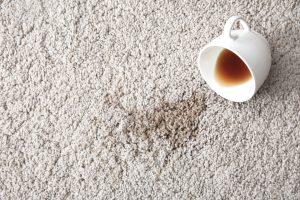 Carpet Care Tips
Stains and spills can easily damage a carpet, changing your lovely investment into a dingy, discolored nuisance if they are not dealt with immediately and
Read More »