Wake Forest Carpet Cleaning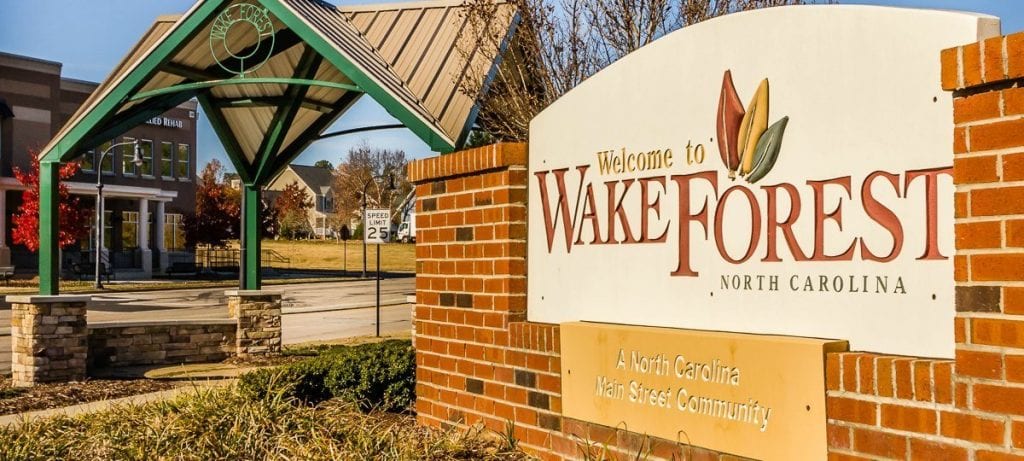 Are you looking for a competent and trustworthy carpet cleaning service for your Wake Forest home or business? Carpet DryClean is here to assist you with all your carpet cleaning concerns!
Carpet DryClean provides you with the carpet cleaning in Wake Forest you deserve. We offer state-of-the-art dry carpet cleaning services to individuals and organizations in the area.
We guarantee that your carpets will be cleaned and sanitized without allowing mold or mildew to grow. In addition, with our alcohol-based, waterless carpet cleaning solution, there's no drying time. As a result, you can use your carpet eight away, and the risk of mold and mildew developing is eliminated!
To arrange an appointment with the best carpet cleaners in Wake Forest, call (919) 878-0748 right now. You can also accomplish the form on this page to get a free quote.
Maintaining a Healthy Household or Workplace Requires Regular Carpet Cleaning
Approximately 200,000 bacteria can thrive per square inch in carpets. On top of that, they can accumulate dust to about 400 percent of their weight. Dirt, dust, and pollen may appear to be the most unpleasant things that may gather on your carpet, but it's not the case. Bacteria such as Campylobacter, E. coli, and Salmonella can grow in your soiled carpet.
Based on Carpet and Rug Institute recommendations, you should professionally clean carpets every 12 to 18 months. Sadly, some cleaning procedures, such as carpet steam cleaning, can make your carpets soggy, causing mold, germs, and viruses to flourish.
Merely treading on the carpets might distribute harmful bacteria throughout a home or business. It's a pain to have your carpet cleaned by a professional to discover that it's suddenly a health hazard.
Our Process for Dry Carpet Cleaning
Our non-toxic, alcohol-based dry carpet cleaning technique, equipment, and solution remove dust, filth, and other impurities from your carpet without causing harm to the padding underneath. We are delighted to offer you our trustworthy and efficient services, which need almost zero drying time and are entirely safe for children and animals.
Our dry extraction process is split into two steps. We'll start by spreading Carpet DryClean's proprietary "cleaning snow" throughout your carpet. Then, a counter-rotating brush is used to agitate the organic cleaner into your carpets.
It's a cellulose-based microsponge with organic surfactants, anti-static and antibacterial ingredients, and citrus smells created with a delicate natural solvent. Because of its pH factor of 7.5, our technique is suitable for all types of carpet and upholstery, such as wool and synthetic blends.
An organic cleaning solution is infused in each microsponge, which breaks down grime and pollutants such as blood, urine, coffee, and shoe polish. The microsponge is stimulated by the agitation process and catches and traps the dissolved contaminants. The cationic (positive) dirt is drawn to the anionic (negative) microsponge. Each microsponge may collect ten times its weight in substances. Once the microsponge is saturated, the carpet will be vacuumed, leaving it clean, disinfected, and dry.
We suggest that residents and businesses should have their carpets cleaned professionally every six months. Carpets should be cleaned straight away in an emergency, such as mold, stains, or virus infection. Carpet cleaning should be done monthly in hectic commercial establishments.
What Are the Advantages of Dry Carpet Cleaning?
Conventional carpet cleaning gets rid of stains, dirt, and grime, and dry carpet cleaning does the same. On the other hand, we take our carpet cleaning service to new levels by sanitizing and disinfecting your carpets as well. Our organic carpet cleaner's antibacterial properties successfully kill microorganisms, viruses, and mold.
Furthermore, our customers enjoy four key elements that differentiate us from the best carpet cleaning company Wake Forest, NC, offers.
Convenient and Quick
Our dry carpet cleaning services are accomplished in approximately 90 minutes. Once we've completed our procedure, your carpets should be clear of filth and microorganisms, as well as dry. Your carpets will look almost brand new, and your home or business will have a clean, fresh scent.
No Drying Time
We are proud of how quickly our services are delivered. Carpets usually need six to ten hours, or even days, to dry when getting them steamed or shampooed. Our two-step dry extraction technique eliminates this problem. You can walk around on your carpets at once after we've applied our organic cleaning solution and eradicated the contaminants.
Environmentally Safe and Non-Toxic
Our carpet cleaner is a natural, non-toxic solution that does not pose any danger to children and pets. It is also earth-friendly because it is free of toxic chemicals and biodegradable.
Long-Term Advantages
Your carpet will not shrink, stretch, or deteriorate because of our two-step dry extraction technique. The carpet padding will not disintegrate with our approach.
Why Choose Carpet DryClean?
Both homeowners and businesses can benefit from our quality carpet cleaning services. Carpet DryClean can handle jobs of all sizes, from one to several rooms, establishments, and more. Allow us to carry out your carpet cleaning requirements, whether for house cleaning, moving out or in, or disinfecting an open house.
Carpet DryClean cleans carpets without the need for water or hefty machines. As a result, we've earned a reputation as a versatile carpet cleaning service that can take on any carpeted location, from underground to the penthouse.
We recognize that you may be short on time and have many things on your mind. You won't have to worry about a soggy carpet in your house or business if you employ our services. Remember that our carpet cleaning technique eliminates germs and grime from carpets with nearly zero drying time. As a result, your hectic Wake Forest life or operation will be minimally disrupted, if at all.
Our objective is to provide the highest professionalism, reliability, honesty, consistency, and transparency to our consumers. We believe that our actions will lead to higher client satisfaction and long-lasting partnerships.
Carpet DryClean is a full-service carpet cleaning company that serves individuals and organizations in Wake Forest. Additionally, our professional carpet cleaners are the best in the business and can handle any task.
Call us at (919) 878-0748 to book a carpet cleaning appointment in Wake Forest. You may also request a free estimate by completing the form on this page.