Spring is the season of new beginnings. Just as how animals emerge from their hibernation, it's the season we once again open our windows and doors to let in the fresh air.
Unfortunately, though, spring is also the season for dirt, pollen, spores, and countless other allergens. All of these also get inside your home and get trapped in your carpet fibers. This is why you should include carpets in your spring cleaning checklist.
Below are five reasons why it's important to clean carpets in spring — preferably by professionals.
Improve Your Indoor Air Quality
Deep cleaning carpets in spring helps you get rid of all the dust, dirt, pollen, pet dander, dust mites, and other allergens that have settled in its fibers. The dirt and allergens in your carpets can be unsettled and released into the air again when you walk over them. This can greatly reduce the quality of the air you breathe inside your home.
Avoid Triggering Allergy Attacks
Cleaning carpets to improve the air quality inside your home also helps you prevent allergy attacks. Regular vacuuming does not remove all of the trapped allergens in the carpet fibers. 
Although the carpets may seem clean on the surface, they can still have allergens and other particulates trapped inside the fibers. Spring is the time when plenty of pollen and seasonal allergens are in the air so reducing the ones trapped in your home helps lessen allergy and asthma attacks.
Eliminate Bacteria, Germs, and Dust Mites
Washing your carpets not only removes dust and grime but also microscopic bacteria, germs, and dust mite infestations. 
Professional carpet cleaning services by us allow us to deeply penetrate and clean your carpet fibers, disinfecting them and ensuring all bacteria and germs are eliminated. Since these are the primary food supply of dust mites, it also helps prevent them from breeding in your carpets.
Remove Stains and Restore Color
Over the holiday season, you've likely spent the festivities with friends and family. Several people going in and out of your home and plenty of food and drink being passed around, stains and spills almost unavoidable. 
This is why it's important to clean your carpets in spring. Welcome the new season with a carpet restored to its full glory rather than one unrecognizable in mud stains and food spills.
Prevent Mold and Mildew Growth
Spring rains lead to higher humidity levels inside your home. Since mold and mildew thrive in warm, moist environments, keeping your carpets clean and dry helps prevent their growth.
A common mistake in DIY carpet cleaning is not drying the carpets thoroughly. This then results in more dirt buildup and a higher risk of mold growth that you'd continuously breathe all season. Hiring expert carpet cleaners help you avoid such problems.
Professional and Affordable Carpet Deep Cleaning
Spring cleaning your carpets doesn't have to take you hours or days on end. It also doesn't have to be costly at all. Let Carpet DryClean take care of your carpet cleaning for you this spring.
Our team will have your carpets looking and smelling fresh as flowers — but without the pollen and allergens. Let us help you maintain a clean and healthy home environment this spring. 
Call us at Carpet DryClean  today at (919) 878-0748 for a consultation and free estimate.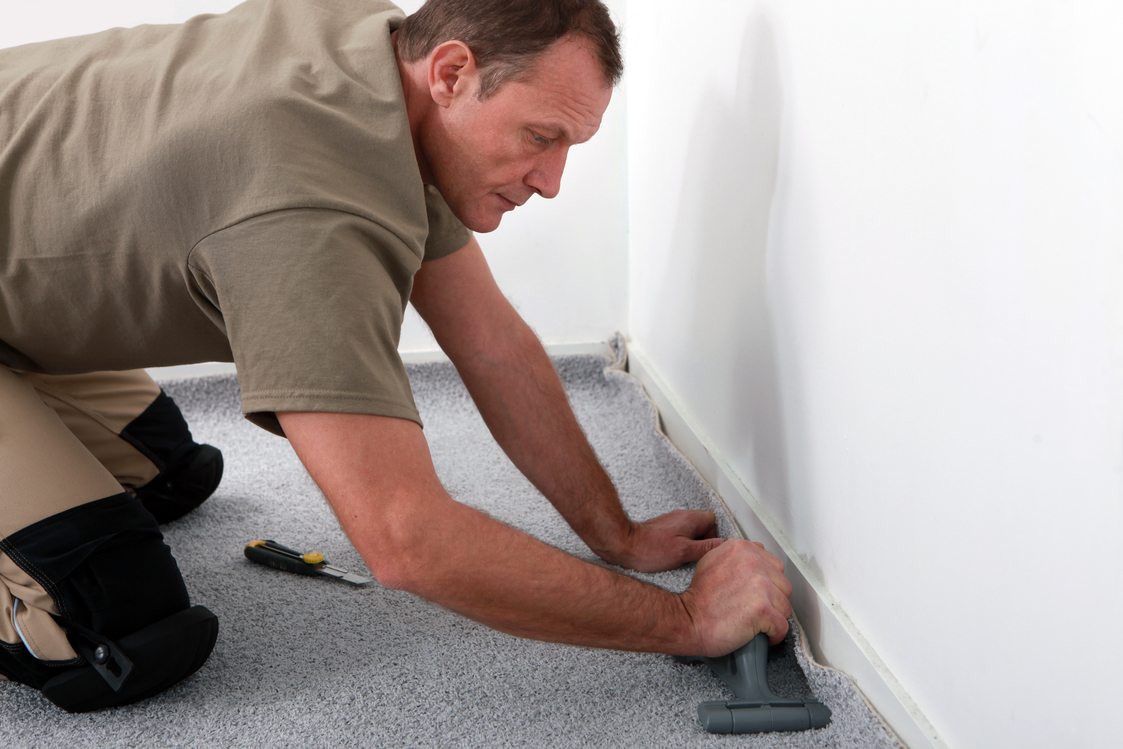 The simplest way to determine if your carpet needs cleaning is to check whether it's dirty or not, something that becomes more common the older
Read More »